This job listing has expired and may no longer be relevant!
Full-Time

Programme Manager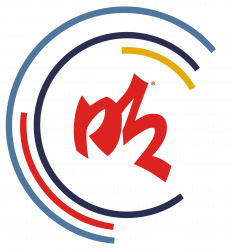 Job Description
Breakthrough Global is a Culture Transformation Company in Central London. We are looking for a new Programme Manager to join our small, high-energy and dedicated team. Our clients are exclusively £2 billion + revenue companies and you will be working directly with their Executive and Leadership teams and their direct reports.
You will play a vital role in building our long-term client partnerships by ensuring the smooth delivery of rewarding and impactful global Programmes.
As Programme Manager, you will be responsible for the 360-management and execution of multiple Breakthrough Programmes. You will ensure each high-energy Programme runs seamlessly, while maintaining a fantastic relationship with the client. From our London based office, you will organise all logistical and operational details collaborating with our in house team and external suppliers.
We believe that 'to grow a business you must first grow the people'. We encourage this in our clients and live it as a team. We have a supportive and collaborative culture, and are looking for someone to bring their own dynamism to the team. We want someone who will develop themselves and the business.
Breakthrough is an equal opportunity employer. We believe that embracing a diversity of thought and perspective is essential to innovation. We continuously work to foster an inclusive culture that supports authenticity.
IN THE ROLE YOU WILL…
Manage logistics, stakeholders and agendas for our client training Programmes
Coordinate our Programme Delivery teams – liaising with contractors, fulfilment, our Client Outcomes Director and our CEO
Lead and coordinate multiple senior stakeholders with sometimes conflicting agendas, understanding the client's outcomes and ensuring the on-the-day delivery meets these demands
Lead meetings and outcomes calls with clients to establish and maintain long-lasting relationships, especially with the members of the client Executive teams
Be the go-to person for Programme information
Be the face of Breakthrough in all your interactions with clients, particularly when on Programmes where you will be required to upsell Breakthrough and generate new business
Arrange all venues and associated logistics with the client
Generate Pre and Post-Programme Reports
Manage change and Risk
Create client-specific briefs and project timelines
Support Client Outcomes Director to generate informed proposals for new client partnership opportunities
Organise the printing, translation and delivery of Programme materials with third party suppliers
Actively use our CRM and campaign system
Travel worldwide (2-5 days travel per Programme)
WE ARE LOOKING FOR SOMEONE WHO…
Has a minimum of 2 years of proven project/event coordination and management experience
Is motivated by purpose and focuses on the outcome of a project, and not just the task
Demonstrates excellent project management skills
Is extremely organised and detail-orientated, and is able to inspire this focus in others
Is innovative with an eye for improving existing processes
Demonstrates a strong interest in health and well-being, and personal and business development
Is adaptable and open-minded
Has excellent communication and interpersonal skills
Focuses on the 'big picture' and how your individual tasks contribute to client's long-term development
Thrives when challenged, and responds quickly and pragmatically when others may become flustered
Demonstrates a commercial, strategic and problem-solving approach
Be willing to travel and have an interest in other cultures
Well-presented and articulate
DESIRABLE EXPERIENCE
Writing proposals and making pitches for business development
Leading meetings with senior management
Training consultancy
DESIRABLE SKILLS
CRM system management
Multilingual
How to Apply
If you think you have something unique to offer the team, we would love to hear from you! In your Cover Letter, please explain why you feel you'd be right for the role and provide examples from your past professional experience to demonstrate how you fit our role requirements. Breakthrough is an equal opportunity employer. We believe that embracing a diversity of thought and perspective is essential to innovation. We continuously work to foster an inclusive culture that supports authenticity. We are looking for someone to start immediately so will close this advert as soon as the right candidate is found.
154 total views, 1 today
Apply for this Job