Full-Time

Personal Assistant to MFM Managing Director and Finance Director
Mitie – Posted by Mitie – Reading, United Kingdom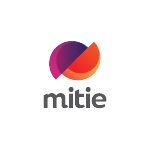 Job Description
Please see attached job description.

Due to the high number of applications received only successful applicants will be contacted.
You must attach a CV in order to complete your online application.
How to Apply
Click here: 
https://mitie.tal.net/alt/vx/lang-en-GB/appcentre-5/candidate/postings/1623
Job Categories: Equal Opportunities. Job Types: Full-Time. Job Tags: pa and personal assistant. Salaries: Not Disclosed.

Endless.
1576 total views, 1 today
Apply for this Job