This job listing has expired and may no longer be relevant!
Full-Time

Executive Assistant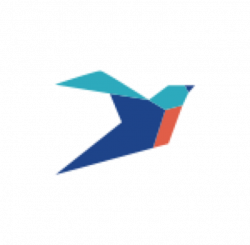 Job Description
Why Ellevate?
Are you looking to use your skills to contribute to a social enterprise? Ellevate Network is the leading community for professional women, focused on providing smart, ambitious and successful women with a community they can lean on and learn from.
We're looking for an Executive Assistant to join our growing team. You will have the opportunity to help our chair execute an ambitious schedule of work, speaking, and travel, and ensure that she has the resources she needs to focus on strategic decision making. We're looking for someone passionate about creating change in the word of business. You will be a relationship manager, organizer, travel planner, event coordinator, and problem solver.
You're right for the position if you're an organized self-starter, with strong written and communication skills. Prior experience as an executive assistant is a plus.
What are you looking for in your next role?
Join a small, collaborative, tight-knit B Corp with a big mission: closing the gender achievement gap.
You'll have direct access to our leadership team with open lines of communication to discuss the role you play in our growing business.
We offer competitive benefits: flexible work hours and locations, unlimited vacation time, 401(k) matching, generous parental leave, time off to volunteer, wellness stipend, and more.
You'll receive full access to Ellevate Network's resources, speakers, events, and content.
Work from home, or our brand new office with bottomless snacks, wine fridge, and more.
Responsibilities include:
You'll support your executive's ability to prioritize her time and focus on high level, strategic decision making, speaking, leadership, and writing
You'll schedule meetings, appointments, and travel
You'll research and draft information for executive use
You'll anticipate needs, and work quickly to resolve situational changes
You'll work with key stakeholders to ensure that opportunities to collaborate are realized
You will respond to inbound inquiries, and manage speaking engagements
You will make purchases, both personal and business related
You will exercise a high level of decision making and personal responsibility
We'd love to hire someone with these skills:
Excellent written and oral communications skills
Substantial organizational skills, detail oriented
A strong commitment to Ellevate's values
Patient and professional demeanor, positive attitude
A sense of urgency and excellent time management skills
Ability to adapt to changing environment and different tasks
Able to work with different personalities, across regions and timezones
Prior executive assistant experience preferred
At Ellevate Network we believe that there is power in diversity. We value different perspectives and recognize that they help us grow.
Ellevate Network is an equal opportunity employer and as such recruits, trains, compensates and promotes regardless of race, color, religion, gender, gender identity or expression, sexual orientation, national origin, genetics, disability, age, or veteran status.
How to Apply
Please apply here: https://hire.withgoogle.com/public/jobs/ellevatenetworkcom/view/P_AAAAAADAAGfNkgk5cUWwVI?trackingTag=pinkJobs
186 total views, 1 today
Apply for this Job