This job listing has expired and may no longer be relevant!
Full-Time

Test Consultant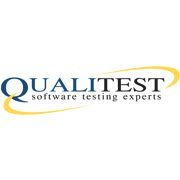 Job Description
Test Consultant – £25k – £40k
Are you interested in working with the nation's largest independent software testing company? Read on!
We are searching for someone who has a real passion for testing and technology and is ambitious to develop their career and join one of the fastest growing independent testing consultancies in the UK.
Position Description
The role is for a Technical Test Consultant with strong development and testing skills who is able to work within a agile team delivering value to an agile business that is moving into a continuous deployment world.
Your day to day –
• Understanding of project lifecycle methodology and full project life cycle testing experience
• Provide input and expertise for test approach and direction
• Contribute to Test Strategies where required
• Liaise with both business and development teams in order to ensure quality of test scripts
• Reviewing of design and requirements documentation in order to prepare test scripts
• Preparation of test plans and test scripts
• Raise, track and escalate defects
• Participation in test workshops and reviews
• Prepare and execute tests, provide test evidence and record progress using test tools
What you bring to the team?
• Experience/knowledge across functional test phases
• Understanding of testing methodologies- Agile, V model and Waterfall
• Self-motivated and driven to succeed
• Preferred experience in testing mobile devices/applications
• Experience of testing on multiple platforms
• Strong interpersonal and communication skills
• Ability to work as part of a team or as an individual
• Ability to meet commitments and tight deadlines
• Is fully eligible to work in the UK
• Full, clean UK driving license
Why QualiTest?
Stability – QualiTest Group is a well-established, dynamic, stable company. We are the nation's largest pure play testing and QA company.
Learning opportunities – Gain hands-on project experience, exposure to multiple projects, environments, testing tools and programming languages!
Culture – All QualiTesters help to shape and build our company culture with a simple goal, to love coming to work.
Growth – QualiTesters have growth opportunities to move into management and continually move up the career ladder
Global – With branches across the world, we always have new exciting opportunities around the corner
Teamwork – Like working in a proactive team where your input and ability are valued? QualiTest is your place!
How to Apply
Please apply through the link or email me at Adam.grant@qualitestgroup.com
112 total views, 2 today
Apply for this Job