This job listing has expired and may no longer be relevant!
Part-Time

TE Independent Non-Executive Director – Diversity & Inclusion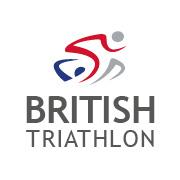 Job Description
Do you want to be involved in a young, dynamic and ambitious sport?
Do you want to make a difference?
Triathlon England is seeking to Co-Opt to the board, an Independent Non-Executive Director, with a specific portfolio for Diversity & Inclusion focusing initially on Black Asian and Minority Ethnic (BAME) Development from grassroots to Board level. This voluntary co-opted role is for an initial two-year term, and we are now inviting applications.
We have made great progress in achieving a more balanced gender profile, but we are also keen to address representation from the wider diverse community and the benefits which individuals from the BAME, disability, LGBTQ+ communities can bring to our sport. It is important that our sport represents our society, and as such we would actively welcome applicants from these backgrounds.
It is an extremely exciting time to join Triathlon England. With growing membership, funding in place until 2021, an ambitious board and staff there are lots of reasons to be involved.
Triathlon England is one of the three Home Nations members of the British Triathlon Federation (BTF), the other two being Triathlon Scotland and Welsh Triathlon. The three Home Nation Associations are responsible for all aspects of triathlon in their respective countries and contribute to the work of the British Triathlon Federation which controls the British and International aspects of the sport which relate to the International Triathlon Union.
The principal functions of Triathlon England are to increase participation, provide support and membership to individual members, triathlon clubs and our triathlon skills schools and to provide structure and guidelines to ensure that triathlon is being practiced in a safe and fun environment and for everyone to enjoy. Other key roles are to support and improve performance to enable English athletes to remain internationally competitive; inform and educate; as well as provide greater accessibility to the sport.
Our Portfolio Directors are appointed by the Board based on who meets the skills and experience we are seeking. In order to apply for the role, it would be desirable to be able to demonstrate experience as member of a Board or alternatively, you may have experience working in a senior management position, or as a Trustee, or perhaps you have been a School Governor. You should bring prior experience or demonstrate your ability to operate effectively as an Independent Director and show a big picture understanding of the wide role that business plays within sport.
With our governance structure and vision, we need individuals who can help develop and maintain Triathlon England's strategic focus and direct the organisation towards its future. You would need to be able to make a commitment to Triathlon England and devote the necessary time, have strategic vision, independent judgement, an ability to think creatively, work well with all stakeholders, and a willingness to speak your mind with good judgement.
Ideally, the successful candidate will be able to demonstrate:
 A knowledge of the sporting environment
 The ability to operate at a senior/strategic level
 A good understanding of the role that sport plays in society
 Ability to think creatively and strategically; the skills to challenge current thinking at Board level
 A clear commitment to improving diversity and equality and understanding the needs of under-represented groups in sport
 A willingness and ability to develop a solid and collaborative working relationship with the executive team
Triathlon is a young, modern and ambitious sport. As such, we are keen to attract a wider pool of talent from a diverse range of backgrounds, to our board to help our sport attract and integrate with a wider membership and participant base.
We can pay travel expenses and provide a full induction to the NGB's work. You will be expected to attend six Board meetings a year, which are normally held on a Saturday in Loughborough. In addition, we would encourage your attendance at a number of triathlon events.
If you wish to discuss the role further before applying, enquiries can be made to the Chairman, Bill James, by emailing bill@billjames.com.
How to Apply
To apply, please send your CV with a covering letter that explains what motivates you to apply and how you meet our requirements and a completed equality monitoring form by email to hr@britishtriathlon.org.
The closing date for applications is Midnight Sunday 20th May 2018.
Interviews will take place 30th May 2018 in Loughborough.
Full details and role specifications can be found at; www.britishtriathlon.org/about/vacancies. British Triathlon is an equal opportunities employer. Details of our equal opportunities policy can be found on our website: www.britishtriathlon.org under 'About Us' and then 'Policy Documents'.
80 total views, 1 today
Apply for this Job