This job listing has expired and may no longer be relevant!
Full-Time

Senior Technical Test Consultant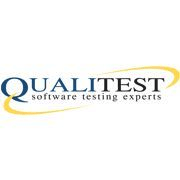 Job Description
Qualitest are looking for Senior Technical Consultants to work across multiple technically challenging projects solving some of the hardest software testing problems on a range of platforms.
Qualitest are the world's second largest pure play software testing consultancies and things are really exciting here at the minute where we are aiming to be number one! This is through both huge organic growth and through a series of acquisitions. We are based all across the UK and aim to be in as many locations as possible as we continue to take a greater share in the specialist testing UK market.
We work in a range of sectors such as Telcoms, Finance, e-Commerce, Retail, ERP, Media and much more, all of which you will have the chance to work on and diversify! We have many testers in our ranks and require more highly skilled, highly technical consultants, testers that think outside the box and as much as we need a bit of a geek for these roles, we also need people who can represent the true meaning of a consultant, the outline of the role will be to;
Tech skills:
Must Have:
• 2+ years automation experience
• Experience with at least one OOP language (e.g. Java, C#, C++)
• Experience with at least one scripted language (e.g. Python, Ruby, Groovy, Javascript)
• Experience with common test and defect management tools (e.g. TFS/JIRA/HP ALM/Mantis/Bugzilla etc.)
• Experience with version control systems (e.g. SVN/Git/Mercurial)
• Experience with Selenium/Webdriver and/or Appium
• Good understanding of all phases of the SDLC
• Comfortable with common Web technologies, e.g. some of HTML, HTTP(S), CSS, Web Services, SOAP, JSON, XML, TCP/IP
• Comfortable with Windows OS
Desired:
• Exposure to Linux/Unix OS and command-line
• Exposure to common build tools (e.g. Ant, Maven, Gradle, MSBuild)
• Exposure to GUI test tools (e.g. ePF/Sikuli/HP UFT/Ranorex etc.)
• Exposure to non-GUI test tools (e.g. SoapUI/PostMan/JMeter/Gatling
Consultant skills:
Must have:
• Comfortable working with small teams of automation engineers
• Experience mentoring junior team members
• Experience designing and implementing automation test cases
• Excellent communication skills and reporting
•
Desired:
• Familiarity with Agile delivery
• Full driving license
• Team leadership experience
• Exposure to full end-to-end automation delivery, from project start-up to finish
How to Apply
Apply through the link or email me at Adam.grant@qualitestgroup.com
96 total views, 2 today
Apply for this Job