This job listing has expired and may no longer be relevant!
Full-Time

Senior Marketing Specialist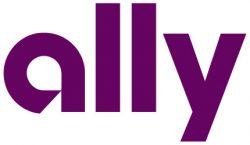 Job Description
Position Description
This position will oversee the development and implementation of paid social media campaigns focused on prospecting, retargeting and relationship deepening. The ideal candidate will work across various departments and lines of business to drive measurable business objectives using data-driven strategies.
Job Responsibilities
Oversee paid social media campaigns focused on customer acquisition and relationship deepening.
Develop personalized social media journeys for various lines of business.
Coordinate with agency partners and internal resources to develop content across various social media channels.
Lead copy, creative and landing page testing to consistently optimize and maximize performance.
Work closely with marketing managers, PR, legal and compliance to ensure alignment and brand consistency.
Analyze paid social content daily, optimizing based on performance.
Deliver detailed monthly reporting along with ongoing recommendations.
Keep track of campaign pacing and budgeting.
Qualifications
Education: Bachelor's degree in Business, Marketing, Communications or related field
Type of prior related experience: 5-8 years of experience managing paid social media campaigns with proven results
Advanced knowledge of social media ad platforms and analytics
Cross-functional team experience
Knowledge of financial services a plus
Special skills/abilities/competencies required: Strong written and verbal communication skills
Ability to work in a dynamic environment
Ability to manage multiple projects at once and meet deadlines
Data-driven approach
Attention to detail
Sense of urgency
Able to multi-task
A-B testing experience
Familiarity with dynamic creative optimization
Knowledge of customer segmentation
Ally Overview
Ally Financial Inc. (NYSE: ALLY) is a leading digital financial services company and a top 25 U.S. financial holding company offering financial products for consumers, businesses, automotive dealers and corporate clients. Ally's legacy dates back to 1919, and the company was redesigned in 2009 with a distinctive brand, innovative approach and relentless focus on its customers. Ally has an award-winning online bank (member FDIC), one of the largest full service auto finance operations in the country, a complementary auto-focused insurance business, a growing digital wealth management and online brokerage platform, and a trusted corporate finance business offering capital for equity sponsors and middle-market companies.
Business Unit/Enterprise Function
The Marketing Team is made up of dedicated world class marketing and communications professionals who are responsible for the strategic development and execution of campaigns and initiatives to support Ally, its business lines and product offerings. In addition, the external communications arm of marketing is responsible for advancing Ally's corporate reputation and promoting the company's strategic objectives by developing and executing communications plans for the media and external stakeholders. Marketing also has responsibility for the Ally brand, social media, customer engagement, media relations and cross sell efforts. Additionally, the marketing team oversees enterprise research and delivers insight, tools and trends to the enterprise.
Total Rewards Information
Ally's compensation program offers market-competitive base pay and bonus pay potential based on achieving personal and company goals. Plus, we have a flexible paid time-off program with an emphasis on work-life balance.
Ally offers a variety of benefits to protect your health and well-being, provide financial security and balance your work-life needs including:
Industry-leading 401K Retirement Savings Plan including Matching and Company Contributions
Comprehensive wellness program with financial incentives designed to help you achieve your best health
Flexible health insurance options including dental and vision
Pre-tax Health Savings Account with generous employer contributions
Pre-tax dependent care and commuter benefits
Other work-life integration benefits including Paid Parental & Caregiver Leave, Adoption Assistance, Back-up Child & Adult/Elder Care, Child Care Discounts, Tuition Reimbursement, LifeMatters Employee Assistance Program, Weight Watchers and other employee discount programs
Ally is an Equal Opportunity Employer
We extend equal employment opportunities to qualified applicants and employees on an equal basis regardless of an individual's age, race, color, sex, religion, national origin, disability, sexual orientation, gender identity or expression, pregnancy status, marital status, military or veteran status, genetic disposition or any other reason protected by law.
How to Apply
Apply at the following link:
https://recruiting.adp.com/srccar/public/RTI.home?d=AllyCareers&c=1125607&rb=PinkJobs&r=5000331165706
61 total views, 2 today
Apply for this Job