This job listing has expired and may no longer be relevant!
Full-Time

Senior Associate of Finance and Business Affairs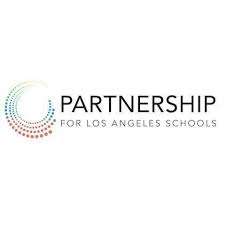 Job Description
The Partnership for Los Angeles Schools' Senior Associate of Finance & Business Affairs (Sr. Associate of F&BA) is primarily responsible for implementing and executing the base, internal processes and procedures of the Finance and Business Affairs department, with many cross-functional and stakeholder-facing touchpoints. In the most recently audited fiscal year, the Partnership earned $13M in revenue, booked $9.5M in expenses, issued 126 W-2s and 289 1099s, and held net assets of $10M. The Sr. Associate of F&BA is responsible for hitting ambitious targets, in both quantity and quality, as the work is inherently high stakes/high impact and foundational to the success of the organization and the network. The abilities to give and receive feedback gracefully, continuously learn and incorporate the best ideas, and generate buy in are key levers to being successful in the role. Importantly, the F&BA department is undergoing a restructuring of its scope of work over the course of the next year. The Sr. Associate of F&BA will be supporting the team through the transition, with dual-reporting to the Sr. Director of Finance & Business Affairs and to the Director of Talent. Over time, the Finance & Accounting scope of work will increase as the business affairs scope of work transitions to the Talent team. The Sr. Associate of F&BA's position will be retained throughout and beyond this transition phase.
The Sr. Associate of F&BA works to preserve the integrity of the day-to-day tasks that, in aggregate, maintain the organization's good standing and keep it running smoothly and efficiently. As such, the Sr. Associate of F&BA provides a base level of support for stakeholders including acting as initial reviewer, do-er, trainer, connector, troubleshooter, researcher, and communicator for the Partnership's home office team, school site staff, partners, and vendors. Guided by the Partnership's mission, the Sr. Associate of F&BA will be highly service-oriented, organized, flexible, efficient, and amicable, with strong number sense, attention to detail, and prioritization. The Sr. Associate of F&BA's work affects all departments of the organization to varying degrees and the position requires a good understanding of the organization's mission, initiatives, pertinent compliance requirements, etc., to resolve issues and conflicting priorities, with guidance from the Sr. Director of F&BA.
PRIMARY RESPONSIBILITIES
• The Sr. Associate of F&BA's key duties and responsibilities include the following areas:
Finance & Accounting
o Support the organization to maximize efficiency and minimize cost, escalating issues to the Sr. Director of F&BA as needed
o Support the Sr. Director of F&BA in management of the Partnership's finances, including aggregating/disaggregating financial documents, providing transaction backup and research, analyzing formulae and recommending edits, executing and communicating changes, and preparing schedules for the annual audit and tax return
o In coordination with stakeholders, execute processes and procedures to accommodate shifts in accounting and payroll, and assist in rolling out to home office and school site staff with continual training and support
o Enable the smooth running of accounts payable and accounts receivable by coaching requestors on backup submissions, communicating needs and timelines, explaining paths to resolution, and setting appropriate expectations, depositing donations and following up on open invoices
o Enable the smooth running of payroll by reminding staff of timelines and processes, troubleshooting base issues, updating paid time off trackers, and basic account management (e.g. resetting passwords)
Business Affairs
o Gather, research, provide, and validate backup documentation as needed
o Work closely with the external accounting firm, brokers, and vendors, particularly during open enrollment periods (January, February, July) and periods of employment transitions to coordinate calendars, support document submission process, provide basic implementation training, and field process-related questions
o Full cycle human resources support, particularly on/offboarding documentation, following up on paperwork and submitting compliance filings (e.g. COBRA submission, benefits termination, vacation reconciliation), as well as bi/annual submissions (e.g. anti-harassment training scheduling, conflicts of interest)
o Processing mail, scanning backup, picking up/dropping off high-value documents (e.g. Form 700, personnel documents, large dollar amount checks), and others as required
o Communicating and confirming appropriate changes to federal and state requirements (e.g. FLSA)
QUALIFICATIONS:
Minimally qualified applicants:
• have a Bachelor's degree (required);
• can demonstrate 2+ years of professional experience with:
o accounts payable/receivable processing, preferably for an organization with a $3M+/year budget
o document control
o lateral and upward management
o project tracking/management
o MS Office Suite required, and Paycom, Gusto, T Sheets, Bill.com, and Xero (preferred).
• are passionate about the Partnership's mission;
• are intellectually curious and open to cage-busting, with good judgment;
• have a strong sense of integrity and discretion;
• have strong interpersonal and collaboration skills with a wide variety of people;
• communicate effectively;
• enjoy the challenge of working through the constantly morphing puzzle of balancing a large scope of work, competing priorities, and timelines;
• approach work with a growth mindset, seeking opportunities to thrive and grow in a results-oriented environment; and
• can quickly analyze the relationship between the big ideas and the minute details
COMPENSATION AND BENEFITS
This is a full time, year round position. Compensation will be commensurate with experience. The Partnership offers a robust benefits package including health and dental insurance, and a 403(b) retirement program.
How to Apply
To apply please visit: https://theapplicantmanager.com/jobs?pos=P6221
103 total views, 1 today
Apply for this Job