This job listing has expired and may no longer be relevant!
Full-Time

Program Associate – Coordinating Center for Technical Assistance-Evidence Informed Interventions (E2i-CCTA)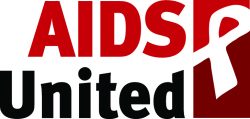 Job Description
We are currently seeking a Program Associate to provide substantive program and administrative coordination to support the implementation of the E2i CCTA. The E2i CCTA has made grant awards and will provide technical assistance to 26 intervention sites across the United States to implement evidence-informed interventions in four focus areas: services for transgender women; services for Black Men who have Sex with Men (MSM); trauma-informed care; and, integration of behavioral healthcare into HIV care.
ABOUT AIDS UNITED:
AIDS United's mission is to end AIDS in the United States. The agency strives to achieve its mission through strategic grant making, organizational capacity building, formative research and advocacy & policy work. With an annual budget of approximately $15 million and a staff of approximately 30, the agency was formed in 2010 by the merger of the National AIDS Fund and AIDS Action Council and has more than 20 years of experience in policy and grant-making related to HIV and AIDS. Grant making initiatives focus on access and retention in care, advocacy in the deep south, syringe access, sector transformation and more.
POSITION DESCRIPTION:
The CCTA provides grant awards and technical assistance to 26 performance sites across the United States to implement evidence-informed interventions in four focus areas: 1) Improving HIV health outcomes for transgender women; 2) Improving HIV health outcomes for Black men who have sex with men (MSM); 3) Integrating behavioral health with primary medical care for PLWH; 4) Identifying and addressing trauma among PLWH.
AIDS United is seeking a dynamic individual who will provide substantive program and administrative support for the federally-funded grantmaking and technical assistance initiative, Center for Coordinating Technical Assistance (CCTA) for Evidence-Informed Interventions. Support will include recording meeting minutes, scheduling of meetings and site visit coordination. The PA will also support the E2i team with coordination of TA efforts to the CCTA intervention sites.
ACCOUNTABILITIES:
Coordinate administrative processes relating to grants management;
Coordinate data entry and reporting with organization's grants management system;
Provide informational materials to potential applicants, reviewer committee teams, and funded organizations;
Provide general administrative and programmatic support including administrative support, logistics coordination, data management, communications, and recordkeeping;
Schedule and manage programmatic deadlines;
Coordinate webinars for information dissemination;
Track literature, statistics, conference information, grant opportunities and other resource information;
Provide administrative and coordination support for the planning and implementation of national meetings, site visits and trainings;
Field inquiries regarding grant guidelines, reporting deadlines, and program requirements; and
Provide additional support to program staff as needed.
MINIMUM REQUIREMENTS:
Bachelor's degree or three years of relevant experience;
Minimum one year of administrative experience;
Outstanding written and verbal communication and strong interpersonal skills;
Detail-oriented with exceptional project & time management skills;
Proficient in Microsoft Office Suite and preferably experienced with Smartsheets, Salesforce CRM, Foundation Connect, or other grants management system;
Bilingual (Spanish) preferred;
Legally eligible to work in the United States.
OTHER:
This exempt position is based in DC and requires moderate travel – less than 21 days per year and has a salary range of $40,000 -$55,000. There are no supervisory responsibilities.
AIDS United is an Equal Opportunity Employer and dedicated to diversity in the work place. We encourage minorities and persons living with HIV/AIDS to apply.
How to Apply
TO APPLY Send cover letter, resume, and salary requirements to jobs@aidsunited.org with the subject line "E2i PA". Incomplete applications will not be considered. No phone calls, please.
127 total views, 1 today
Apply for this Job