Full-Time

PASTRY SOUS CHEF
Job Description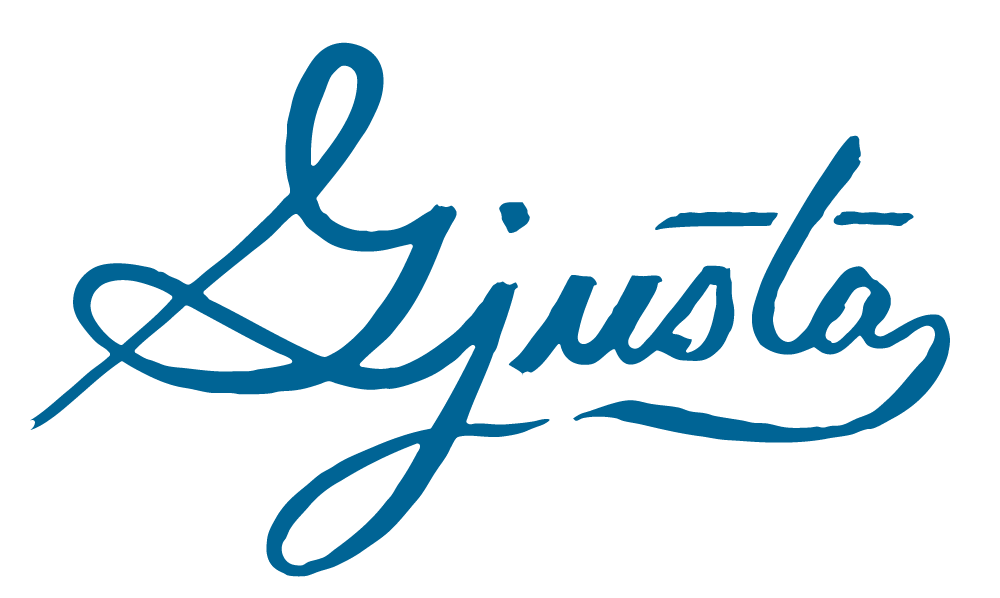 PASTRY SOUS CHEF
Salary Range: $50,000 to $90,000 per year (DOE and state)
At Gjusta we focus on the building blocks: bread, vegetables, coffee, making the best versions of the basics. An old-world deli with a new-world sourcing sensibility.
We put great emphasis on working with farmers and producers who have the best intent for the future of our industry and great interest in being a catalyst for change within their community. Approaching food with a world view; no ingredient cannot be traced. Sourcing ingredients with a story that we want to tell; creating a program that reflects that.
We want to operate with less waste; being able to create solution driven methods to recycle and reduce said waste is a must.
Dedication to technique and thoughtful execution while maintaining a no frills, rustic vibe. We want our food to be approachable and craveable. We want our impact to our community, both local and industry wide, to be fierce, honest, loyal, and dependable.
We want to be your morning stop for a croissant and a flat white, your pre-beach tradition to grab sandwiches and cookies for the family, your go-to dinner for a rad pasta, rotisserie chicken and seasonal forward dessert.
POSITION SUMMARY: Oversee Gjusta's pastry department: daily production, product development, employee training and growth, pastry wholesale and retail program, and waste management. This position will be responsible for working independently, alongside the production chef and head chef, and with a tightly knit team, collaboration, education, and organization forward management.
Primary work is by hand to produce desserts and pastry for Gjusta, all Gjelina Group restaurants and concepts and wholesale clients. With goal to triple pastry production and create diversification throughout the day. Administrative duties include payroll, food costing, creating/updating information sheets for employee knowledge, and use of our bakery software FlexiBake to maintain wholesale items and in house par levels. Employee engagement includes interviewing, hiring, and development; planning, assigning, and directing work; appraising performance, rewarding, and disciplining employees, addressing complaints, and resolving problems. A willingness and eagerness to learn all aspects of Gjelina Group operations, participation in company training programs, implementation and integration of company policy and mission.
GENERAL ATTRIBUTES:
To maintain product quality above all else, putting customer's satisfaction over profit.
To have a positive impact, taking responsibility and initiative to resolve issues, always clearly communicating with both your managers and your colleagues.
To be decisive, accepting responsibility for making things happen, thinking ahead and developing contingency plans (while ensuring that you have the support to get the job done).
To be motivated and committed, approaching all tasks with enthusiasm and seizing opportunities to learn new skills or knowledge in order to improve your performance.
To be flexible, responding quickly and positively to changing environments.
To maintain high team focus by strong leadership, showing cooperation, and support to colleagues in the pursuit of department goals.
ESSENTIAL DUTIES AND RESPONSIBILITIES (Other duties may be assigned):
Operating and managing the pastry section of the kitchen and liaising with the executive and sous chefs to ensure a successful working environment.
Preparing ingredients and handling baking and other kitchen equipment.
Creating pastries, baked goods, and confections, by following a set recipe.
Developing new recipes for seasonal menus.
Decorating pastries and desserts to ensure beautiful and tasteful presentation.
Monitoring the stock of baking ingredients.
Ordering new supplies, ingredients, and equipment for the pastry section, when needed, and within budget.
Ensuring their section of the kitchen adheres to safety and health regulations.
Supervising and training staff members, when needed.
Preparing all food items as directed in a sanitary and timely manner
Establishing and maintaining recipes, portion controls, and presentation specifications
Understanding and knowledge to properly use and maintain all equipment in station
Maintaining profitable percentages of all pastry cost, wholesale and otherwise, at the guidance of the head chef
Ordering all pastry related products
Sourcing/tracing all ingredients used
Quality assurance of product and communication when necessary
Communicating all necessary repairs to equipment
Plan, schedule, manage, lead and direct department operations.
Coach and lead Sous and Bakers to ensure execution of The Company standards and procedures.
Lead the implementation of company/department initiatives by developing action plans and directly motivating and instructing the team on the implementation plans.
Consistently monitor and manage department staffing levels
Consistently review department operations to identify any problems, concerns, and opportunities for improvement.
Develop and implement a positive learning environment and supportive training culture.
Analyze relevant reports to identify and address trends and issues in department performance
Plan and control daily labor schedule.
Lead and supervise the department to ensure compliance with The Company policies.
Supervise ServSafe™ practices with regard to personal cleanliness and food handling.
Follow and adhere code of conduct.
Ensure compliance with all labor laws, policies and procedures and address any violations immediately (directly or through management staff).
Perform other duties and responsibilities as required or requested by management.
SUPERVISORY RESPONSIBILITIES: Oversees Employees in the pastry department and is responsible for the overall direction, coordination, and evaluation of the department. The Pastry Chef leads and supervises Sous and Bakers. Supervisory responsibilities include interviewing, hiring, and training employees; planning, assigning, and directing work; ensuring meal and rest periods are provided; appraising performance; rewarding and disciplining employees; addressing complaints; and resolving problems.
QUALIFICATIONS/REQUIREMENTS: To perform this job successfully, an individual must be able to perform each essential duty satisfactorily. The requirements listed below are representative of the knowledge, skill, and/or ability required. The Company is an Equal Opportunity Employer. Reasonable accommodations may be made as needed to enable individuals with disabilities to perform the essential functions.
3-5 years Pastry leadership experience or related experience.
Manager ServSafe™ certified.
Advanced understanding of professional cooking and baking skills
Ability to take direction/give direction/delegate
Manage and cultivate a team environment
Work calmly and effectively under pressure
Problem solving abilities, be self-motivated, and organized
Leadership skills with the ability to coach and mentor staff in the department
Demonstrates good judgment, integrity, trust, ethics, and values.
Excellent communication skills. (Bi-lingual English and Spanish a Plus, but not required)
Good understanding and ease with Microsoft Office (knowledge of bakery software FlexiBake, preferred)
HS diploma required; Culinary Degree preferred, but not required.
Must be available to work a flexible schedule to include evenings, weekend shifts, and holidays.
Must have reliable transportation.
Strong communication skills (written and verbal).
Ability to use discretion and provide direction to the team.
Must thrive in a fast-paced environment.
Must have strong work ethic, trust, integrity, and accountability.
Exceptional time management and organizational skills.
Ability to provide exceptional guest service that exceeds expectations.
Ability to exercise independent judgment.
Detail and action oriented.
Must be able to follow all safety, health, and sanitation procedures.
PHYSICAL DEMANDS: The physical demands described are representative of those that must be met by an employee to successfully perform the essential functions of this job. The Company is an Equal Opportunity employer. Reasonable accommodations may be made as needed to enable individuals with disabilities to perform the essential functions.
While performing the duties of this job, the Pastry Chef is regularly required to stand and walk for long periods of time. The Pastry Chef supervises employees who do the following and on a rare occasion may be required to assist, and thus the General Manager must also have the ability to: regularly lift and/or move up to 25 pounds; frequently lift and/or move up to 45 pounds; occasionally lift and/or move up to 50 to 60 pounds; work with restaurant equipment (dough machine, ovens, fryers, knives, pots and pans, etc.); Bending, stooping, reaching, twisting, grasping, pinching, smelling, tasting, reaching/lifting above shoulders in a repetitive manner; use hands to finger, handle, or feel; reach with hands and arms; talk and hear; and work with cleaning solutions. Specific vision abilities required by this job include close vision, distance vision, color vision, peripheral vision, depth perception and ability to adjust focus.
WORK ENVIRONMENTS: The work environment characteristics described are representative of those a Pastry Chef encounters while performing the essential functions of this job. The Company is an Equal Opportunity Employer. Reasonable accommodations may be made as needed to enable individuals with disabilities to perform the essential functions.
The noise level in the work environment may be moderate to loud with surrounding areas that may be wet, hot/cold, slippery, or humid.
WE ARE AN EQUAL OPPORTUNITY EMPLOYER: THE GJELINA GROUP HAS CREATED A CLIMATE OF PURPOSEFUL INCLUSION, AN ENVIRONMENT WHERE ALL CAN FEEL AFFIRMED, SAFE, VALUED AND GIVEN THE OPPORTUNITY TO THRIVE WITHIN THE COMPANY. WE APPRECIATE AND ACKNOWLEDGE THE DIVERSITY OF HUMANITY, A DIVERSITY WHICH INCLUDES DIFFERENCES, SEX, AGE, RACE, ETHNICITY AND NATIONAL ORIGIN, RANGE OF ABILITIES, SEXUAL ORIENTATION, GENDER IDENTITY, GENDER EXPRESSION, FINANCIAL MEANS, EDUCATION AND POLITICAL PERSPECTIVE. THESE BELIEF AND PRACTICES APPLY TO ALL OF THE ACTIVITIES OF OUR BUSINESS INCLUDING DECISIONS FOR CAREER OPPORTUNITIES OR EMPLOYMENT.
SOMOS UN EMPLEADOR QUE PROMUEVE LA IGUALDAD DE OPORTUNIDAD: EL GRUPO GJELINA HA CREADO UN CLIMA DE INCLUSIÓN CON PROPÓSITO, UN ENTORNO DONDE TODOS PUEDEN SENTIRSE AFIRMADOS, SEGUROS, VALORADOS Y SE LES DA LA OPORTUNIDAD DE PROSPERAR DENTRO DE LA EMPRESA. APRECIAMOS Y RECONOCEMOS LA DIVERSIDAD DE LA HUMANIDAD, UNA DIVERSIDAD QUE INCLUYE DIFERENCIAS, SEXO, EDAD, RAZA, ETNIA Y ORIGEN NACIONAL, RANGO DE HABILIDADES, ORIENTACIÓN SEXUAL, IDENTIDAD DE GÉNERO, EXPRESIÓN DE GÉNERO, MEDIOS FINANCIEROS, EDUCACIÓN Y PERSPECTIVA POLÍTICA. ESTAS CREENCIAS Y PRÁCTICAS SE APLICAN A TODAS LAS ACTIVIDADES DE NUESTRO NEGOCIO, INCLUIDAS LAS DECISIONES SOBRE OPORTUNIDADES DE CARRERA O EMPLEO.
For more information, or to apply now, you must go to the website below. Please DO NOT email your resume to us as we only accept applications through our website.
https://www.applicantpro.com/j/2833753-763331
How to Apply
For more information, or to apply now, you must go to the website below. Please DO NOT email your resume to us as we only accept applications through our website.
https://www.applicantpro.com/j/2833753-763331
149 total views, 2 today
Apply for this Job