This job listing has expired and may no longer be relevant!
Full-Time

Participation Manager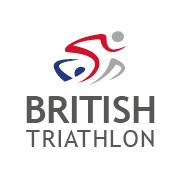 Job Description
British Triathlon is the National Governing Body for Triathlon, Duathlon and Aquathlon in Great Britain, responsible for raising the profile and delivering medal-winning performances and helping everyone discover, enjoy and achieve in triathlon.
Triathlon England is one of the three Home Nations of British Triathlon, the other two being Triathlon Scotland and Welsh Triathlon. The three Home Nation Associations are responsible for all aspects of triathlon in their respective countries and contribute to the work of British Triathlon.
This is an exciting time to join us and help increase and sustain participation in Triathlon and multisport. With the specific remit of supporting people with 'mass market' behaviours to develop a more sustained habit in sport and physical activity you will play a crucial role in helping us create great experiences through Triathlon and multisport. Your role will be to support, further develop and deliver on products and programmes (particularly GO TRI) that focus on new participants and those with a 'revolving door' relationship with sport and physical activity.
Crucially you will be a skilled communicator and have a proven track record building and developing internal and external relationships. You will have the ability to use insight to react to change and have experience of working on sports participation programmes. This is an exciting opportunity to join a driven, forward thinking and innovative NGB at a time when we are ready to capitalise on new opportunities to widen the reach and engagement in our sport.
The role will be based at the British Triathlon headquarters located at Loughborough University; however, the nature of the role may require evening and weekend working and occasional travel.
Informal enquiries can be made to Jenny Vincent, GO TRI Strategic Lead, email: jennyvincent@britishtriathlon.org
How to Apply
Please visit www.britishtriathlon.org/about/vacancies for our application form, job description and equality form. A covering letter explaining why you feel you are suitable for the role, together with your completed application form and equality form, should be e-mailed to: hr@britishtriathlon.org. Please quote the reference number DEL-18-10. Should you require application forms in an alternative format/language or any adjustments to be made throughout the application process or upon appointment, please contact HR and we will make every effort to meet your specific requirements. Closing Date: 12noon, Monday 18th June 2018 Interview Date: 2nd and 3rd July 2018 British Triathlon is committed to equality of opportunity for all staff and is keen to address areas of underrepresentation in its workforce and would particularly welcome applications from all suitably qualified persons from the BAME community, disabled people and people from the LGBT+ Community. Details of our Equal Opportunities Policy can be found here.
76 total views, 1 today
Apply for this Job