This job listing has expired and may no longer be relevant!
Full-Time

Office Adminstrator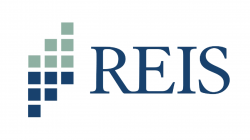 Job Description
Who are We?
Reis provides the most trusted commercial real estate data and analytics which positions us as value-added counselors to our clients. Reis's diverse offerings span the investment, property development, lending, and media industries. We're a company with huge impact and our integrity shines through the products we build, the clients we serve and the employees who continue to make us successful every day.
What You'll Do
Our White Plains team is looking to build on our company's successful growth and we're seeking an Office Administrator to join us!
We are looking for an Office Administrator who will maintain customer service, productivity and efficiency for our office. This is a great opportunity for the right person to take ownership of their role and effectively manage the day-to-day office needs in a growing organization. The right candidate must be highly adaptable, have strong attention to detail, and be ready and willing to roll up their sleeves and get the job done. On a daily basis, you will:
• Anticipate office needs and be proactive in addressing them
• Facilitate the upkeep of common areas, stocking vending machines, and ordering supplies on a regular basis
• Liaise with building management, track and resolve issues and schedule vendors to address facility issues as necessary
• Act as point person for visitors and deliveries, performing receptionist duties as required
• Partner with NYC office administrative team on administrative initiatives
• Provide support to the senior management team around special projects
• Manage office and desk set up and moves for all new hires and transfers
• Act as emergency facilities coordinator for the office
Who are You?
Reis fosters a culture of continual improvement. We seek out people who are goal-oriented, highly motivated, flexible, and always looking for ways to make things better.
• Minimum 1 year experience in an administrative role.
• High School diploma required; College degree a plus.
• Ability to establish, manage, and maintain strong relationships across the organization.
• Ability to respond effectively to sensitive inquiries or complaints.
• Strong proficiency in MS Office Suite.
• Excellent communication skills, both written and verbal.
• Great problem-solving skills, naturally helpful and resourceful style.
• Ability to be self-directed, motivated, curious, and always looking for more responsibility.
All qualified applicants will receive consideration for employment and will not be discriminated against on the basis of race, color, religion, sex, sexual orientation, national origin, age, disability, or protected veteran status. Reis, Inc. takes affirmative action in support of its policy to and advance in employment individuals who are minorities, women, protected veterans, and individuals with disabilities.
How to Apply
Please visit our website and apply directly at https://careers-reis.icims.com/jobs/1161/office-administrator/job
105 total views, 1 today
Apply for this Job