This job listing has expired and may no longer be relevant!
Full-Time

Maintenance and Machine Operator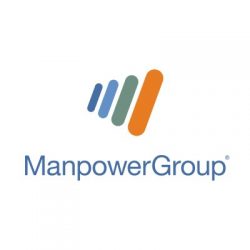 Job Description
The Thermoforming Operator/ Extrusion Operator works at the direction of the Production Senior Lead and the Production Supervisor to ensure that the company safely and efficiently produces the highest quality products. This person is responsible for the safe and efficient operation of all thermoforming and/or extrusion production equipment and performing minor repairs as directed or trained. Actively and professionally trains less experienced full time and temporary associates in order to meet and exceed the company's production needs.
Responsibilities: To perform this job successfully, this individual must be able to perform each job duty satisfactorily. The requirements listed below are representative of the knowledge, skill, and/or ability required. Reasonable accommodations may be made to enable individuals with disabilities to perform the essential job functions.
The Thermoforming Operator's essential job duties include, but are not limited to the following: · Observe, follow and model all safety policies and procedures at all times.
· Operates thermoforming, extrusion, packaging, and material handling equipment as required in a safe and professional manner. · May serve as acting-Production Senior Lead when the Production Senior Lead is not on the floor.
· Required to be the "leader" of his/her machine and drive the company's core principles, Safety, Quality, and Productivity.
· Directly lead and coach less experienced full time and temporary associates. · Report to appropriate management personnel any policy violations, safety incidents, quality issues or other similar facts and circumstances that could either put other employees and/or the Company in jeopardy. · Demonstrate equipment operations, work and safety procedures to new Associates, or assign Associates to experienced associates for training. · Model appropriate and acceptable safety behaviors for associates by, for example, using all required personal protective equipment, performing job tasks in a safe manner, and following all safety practices and procedures.
· Maintains a clean working environment daily and conducts housekeeping audits.
· Work in a team environment led and directed by the Production Senior Lead, Production Supervisor and/or the Operations Manager.
· General knowledge of mechanical and process troubleshooting.
· Continuous and willingness to learn the process.
· Thoroughly understands the production process as it pertains to thermoforming and/or extrusion to produce the highest quality parts.
· Conducts daily audits of process equipment by visually inspecting and testing machinery and production equipment.
· Conducts regular quality checks on manufactured product according to specifications.
· Monitors machines or equipment for alarms, indicators, and or unusual sounds to detect malfunction and discusses machine operation variations with the Thermoforming Senior Lead and/or Technical Lead to diagnose problem or repair machine.
· Dismantles defective machines and equipment and installs new or repaired parts, as required by position assignment.
· Cleans and lubricates shafts, bearings, gears, and other parts of machinery.
· Work with other team members to complete tasks and achieve department goals.
· Follow instructions and directions provided by Production Senior Leads, Production Supervisors, the Operations Manager and/or other members of management.
How to Apply
Applicants can e-mail resume or point of interest directly to me at charlene.givens@manpowergroup.com
96 total views, 1 today
Apply for this Job