This job listing has expired and may no longer be relevant!
Full-Time

LTPC Paratriathlon Head Coach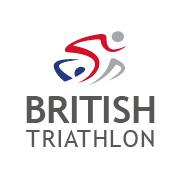 Job Description
British Triathlon is the National Governing Body for Triathlon, Duathlon and Aquathlon in Great Britain, responsible for raising the profile and delivering medal-winning performances and helping everyone discover, enjoy and achieve in triathlon and paratriathlon.
The Loughborough Triathlon Performance Centre (LTPC) supports athletes in Paralympic, Olympic and University Performance pathways, with the team of coaches across the three being integral to the world class environment being created. Loughborough is also the sole performance centre for the Paralympic Programmes key performance support, therefore non-centre-based athletes attend regularly, and this role is key to ensuring an aligned and welcoming environment.
The British Triathlon Paralympic Performance programme has made great strides over the past 5 years, making its debut at a Paralympic Games in Rio. At its core is a set of principles which are fundamental to how the organisation and team wishes to develop athletes and deliver world class success. The role will suit a values-driven people person with experience of individual and group triathlon coaching and also leadership skills and experience which fosters collaboration and support.
The right person will identify with the current strategy and ways of working but will bring their own experiences to enable it to evolve towards even greater achievement. The role will be based at the LTPC located at Loughborough University; however, the nature of the role will require evening and weekend working and occasional travel.
Informal enquiries can be made to Jonathon Riall, Paralympic Head Coach, email: jonathonriall@britishtriathlon.org.
How to Apply
Please visit www.britishtriathlon.org/about/vacancies for our application form, job description and equality form. A covering letter explaining why you feel you are suitable for the role, together with your completed application form and equality form, should be e-mailed to: hr@britishtriathlon.org. Please quote the reference number PER-18-09. Should you require application forms in an alternative format/language or any adjustments to be made throughout the application process or upon appointment, please contact HR and we will make every effort to meet your specific requirements. Closing Date: 12noon, Friday 1 June 2018 Interview Dates: Monday 18 & Tuesday 19 June 2018 British Triathlon is committed to equality of opportunity for all staff and is keen to address areas of underrepresentation in its workforce and would particularly welcome applications from all suitably qualified persons from the BAME community, disabled people and people from the LGBT+ Community.
126 total views, 1 today
Apply for this Job