This job listing has expired and may no longer be relevant!
Full-Time

Linux Systems Administrator III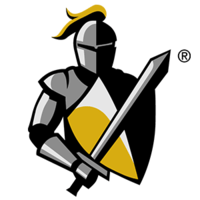 Job Description
Black Knight is the premier provider of integrated technology, services, data and analytics that lenders and servicers look to first to help successfully manage the entire loan life cycle. Our deep understanding of regulatory and compliance issues complements the knowledge, technology and solutions we offer to help our clients achieve their business goals. Black Knight offers leading software systems; data and analytics offerings; and information solutions that facilitate and automate many of the business processes across the mortgage life cycle.
JOB FAMILY DESCRIPTION
Responsible for deploying the release of new technologies as well as the design, installation, configuration, maintenance and system integration testing performance of PC/server operating systems, related utilities and hardware.
GENERAL DUTIES & RESPONSIBILITIES
* Installs, maintains and upgrades internal computer hardware and software systems used for designing and developing company products.
* Controls user access and passwords.
* Proposes and implements systems enhancements that will improve the reliability and performance of the system.
* Monitors usage and performance.
* Trains personnel on system usage.
* Troubleshoots server, software and hardware issues.
* Assists with recommending, scheduling and implementing system hardware and/or software upgrades or repairs.
* Researches, evaluates and recommends software and hardware products.
* Supports Web access and electronic messaging services, and maintains a secure systems environment.
* Provides new hardware specifications to users based on application needs and anticipated growth.
* Performs other duties as required.
EDUCATIONAL GUIDELINES
Bachelor's Degree in Computer Science, Information Systems or the equivalent combination of education, training, or work experience.
GENERAL KNOWLEDGE, SKILLS & ABILITIES
* Knowledge of multiple operating systems and related utilities and hardware
* Experience in UNIX/Linux administration required
* Experience with Puppet, Ansible, Chef, Salt, highly preferred
* Experience with DevOps
* Knowledge of automation, configuration and release management, and software deployment
* Knowledge of REHL 6 or 7 highly preferred
* Knowledge of storage management
* Knowledge of TCP/IP
* Knowledge of network monitoring and tools
* Knowledge of technical writing principles and practices
* Skill to effectively analyze and solve problems
* Skill in software installation and maintenance
* Ability to work independently as well as with a team
* Ability to communicate effectively verbally and in writing
* Ability to establish and maintain effective working relationships with employees, vendors, clients and public
JOB FAMILY LEVEL
Advanced professional role. Highly-skilled with extensive proficiency. Develops large and/or complex solutions that require analysis and research. Works on multiple projects as a project leader or frequently as the subject matter expert. Works on projects/issues of medium to high complexity that require demonstrated knowledge across multiple technical areas and business segments. Coaches and mentors more junior technical staff. Works under minimal supervision on complex projects. Wide latitude for independent judgment. Typically requires six (6) or more years of demonstrated experience.
Black Knight is an AA/Equal Opportunity Employer
Minorities/Females/Disabled/Veterans
How to Apply
Application URL: http://www.aplitrak.com/?adid=Z2hhbmNvY2suMDYyMTkuMTA1OTRAYmxhY2trbmlnaHRmaW4uYXBsaXRyYWsuY29t
51 total views, 1 today
Apply for this Job