This job listing has expired and may no longer be relevant!
Full-Time

IT Security Governance and Regulatory Analyst III (Remote)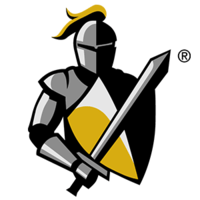 Job Description
Black Knight is the premier provider of integrated technology, services, data and analytics that lenders and servicers look to first to help successfully manage the entire loan life cycle. Our deep understanding of regulatory and compliance issues complements the knowledge, technology and solutions we offer to help our clients achieve their business goals. Black Knight offers leading software systems; data and analytics offerings; and information solutions that facilitate and automate many of the business processes across the mortgage life cycle.
JOB FAMILY DESCRIPTION
Supports Information Security Programs to validate security policies and regulatory requirements are met across the business, ensuring the company and its systems are protected from domestic or international security threats. Evaluates security controls to ensure effectiveness and compliance with the information security program and regulatory requirements; manages security control remediation efforts; and supports internal and external information security related audits. Uses information security tools and procedures to respond to inquiries. The IT Security Governance and Regulatory Analyst III may perform one or more of the following: enforce and manage NIST standards for the enterprise, assist management with ISO regulatory engagements, support ISO Front Door request intake, support Information Security Policy Exception requests, support SOC reports and/or assess Vendor and Client contracts for Security Risks.
Note: This position is remote / telecommute eligible
GENERAL DUTIES & RESPONSIBILITIES
* Develops and implements security policies and procedures (e.g., user log-on and authentication rules, security breach escalation procedures, security auditing procedures, and use of firewalls and encryption routines).
* Prepares status reports on security matters to develop security risk analysis scenarios and response procedures.
* Enforces security policies and procedures monitoring security profiles; reviews security violation reports; investigates possible security exceptions; and updates, maintains, and documents security controls.
* Involved in the evaluation of products and/or procedures to enhance productivity and effectiveness.
* Provides direct support to the business and IT staff for security-related issues.
* Educates IT and the business about security policies and consults on security issues regarding user built/managed systems.
* Represents the security needs of the organization by providing expertise and assistance in all IT projects with regard to security issues.
* Performs other related duties as assigned.
EDUCATIONAL GUIDELINES
Bachelor's Degree in Computer Science, Information Systems or the equivalent combination of education, training, or work experience. Professional certification such as CISSP, CISM, etc. is strongly preferred.
GENERAL KNOWLEDGE, SKILLS & ABILITIES
* Knowledge of Black Knight's business environment and/or knowledge of the Financial Services or Fintech industry is a plus
* Ability to evaluate information security risk implications
* Knowledge of relevant legal and regulatory requirements
* Knowledge of common information security management frameworks such as NIST is a strong plus
* Experience working with a diverse range of data sources/streams and managing these effectively
* Excellent analytical, decision-making and problem-solving skills
* Ability to develop partnership-oriented relationships with business executives and functional leaders, especially as it relates to operations and technology
* Strong background in security operations, processes, solutions and technologies
* Strong understanding of policy, compliance, and best practice security principles
* Knowledge of infrastructure, key processes, and technology-oriented risk issues, specifically around security and privacy
* Experience with enterprise risk assessment methodologies
* Must be able to multitask in a fast-paced environment with focus on timeliness, documentation, and communications with peers and business users alike.
* Proficiency in project management
* Ability to communicate well both verbally and in writing to technical and non-technical audiences of various levels within Black Knight or outside the organization (executives, regulators, clients, etc.)
* Results oriented, business focused, and successful at interfacing across multiple organizational units
JOB FAMILY LEVEL
Advanced professional level role. Works independently on many IT security projects as a project team member, more frequently as a project leader. Works on large, complex security issues or projects that require increased skill in multiple IT functional areas. Requires extensive knowledge of security issues, techniques and implications across all existing computer platforms. May manage or serve as a project leader for IT security projects or the security components of multi-discipline projects. Must have extensive knowledge in networking, databases, systems and/or Web operations. May coach more junior staff. Typically requires six (6) or more years of combined IT and security work experience with a broad range of exposure to systems analysis, applications development, and database design and administration and at least three (3) or more years of experience in a lower-level IT Security Analyst role.
Black Knight is an AA/Equal Opportunity Employer
Minorities/Females/Disabled/Veterans
How to Apply
Application URL: http://www.aplitrak.com/?adid=cmZsYWdnLjM1MTA4LjEwNTk0QGJsYWNra25pZ2h0ZmluLmFwbGl0cmFrLmNvbQ
84 total views, 1 today
Apply for this Job