This job listing has expired and may no longer be relevant!
Part-Time

Internet Analyst – Hungarian (Hungary)
KarlKristian – Posted by KarlKristian – Vonyarcvashegy, Pusztavacs, Pest County, Hungary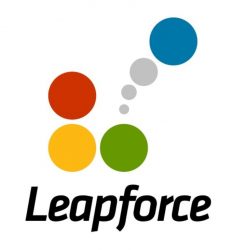 Job Description
This position is restricted to current residents of Hungary.
Leapforce is looking for highly educated individuals for an exciting work from home opportunity. Applicants must be self motivated and internet savvy. As a search engine evaluator, you may participate in a number of different evaluation projects, including web search, video evaluation, maps, local, automation projects, etc.
Search Engine Evaluators will need to combine a passion for analysis with an understanding of various online research tools. Applicants must be detail oriented and have a broad range of interests.
Search Engine Evaluators provide feedback and evaluation of various data sets, often by measuring the relevance and usefulness of web pages in correlation to predefined queries, by providing comparative analysis of sets of results and various other techniques.
All candidates are required to take and pass a qualification exam before becoming a Search Engine Evaluator.
Please Note: We are unable to offer more than one Search Engine Evaluator position per household.
Leapforce is a subsidiary of Appen.
How to Apply
Submit your application
HERE
if you want to be a part of our diverse team.
Job Categories: Equal Opportunities. Job Types: Part-Time. Job Tags: Hungary, Leapforce, part time job, Part-time, and work from home. Salaries: Not Disclosed.
148 total views, 1 today
Apply for this Job