This job listing has expired and may no longer be relevant!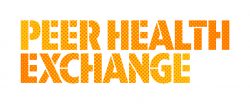 Job Description
Description
Peer Health Exchange (PHE) is a national non-profit organization that empowers young people with the knowledge, skills, and resources to make healthy decisions. We do this by training college students to teach a robust skills-based health curriculum in under-resourced high schools across the country. Since our founding in 2003, we have trained more than 15,000 college student volunteers to deliver effective health education to almost 150,000 public high school students in Boston, Chicago, Los Angeles, New York City, the San Francisco Bay Area, and Washington, DC. In 2016, PHE launched a five-year strategic plan to focus on growing our effective model while partnering with health and education systems, as well as communities to build a more integrated, sustainable model for health education. You will be joining an incredibly passionate, collaborative, and committed team working together towards our vision of advancing health equity.
Looking for more information about our awesome benefits, salary and more? Visit us at www.peerhealthexchange.org and check us out on Glassdoor!
As the Head of Sites you will provide strategic leadership and management of PHE's city site performance and growth in the existing communities we serve primarily by managing our Executive Directors (NYC, Boston, Chicago, the Bay Area, and LA) and help decide how PHE grows into new communities in the future. You will report directly to the Co-Founder & CEO.
Do you aspire to show up for young people and your community each day? Are you a bold thinker and inclusive collaborator? Does authentic communication and honest feedback help you continuously learn and grow? Do you find the joy in both the journey and the results?
Yes? Here's what you should know:
This is a full-time, salaried position located in located in any one of our home offices which includes NYC, Boston, Chicago, the Bay Area, and LA .This role requires travel approximately once a month to PHE's City Sites and team retreats.
Here's what you will do as part of our team:
60% Manage Performance of PHE Site Portfolio
• Define strong performance and health for traditional PHE sites
• Manage all Executive Directors (EDs) to create and deliver on compelling, cohesive, community-oriented, multi-year visions for their sites; provide the support EDs need to garner and leverage internal and external resources to deliver on that vision
• Build a culture of accountability, by managing EDs to strong, consistent performance on their programmatic, revenue, communications, and talent management goals.
• Collaborate with EDs to create and refine annual budgets, staffing plans, and longer-term local strategic plans (program growth, partnerships, fundraising/revenue strategy, and local branding).
• Review and monitor Site performance against goals on an ongoing basis
• Ensure that all EDs are aligned and support PHE's diversity, equity, and inclusion goals and priorities to help maximize their local impact.
• Work with EDs to embody and build authentic and aligned cultures across sites; aligning these cultures with PHE's organizational culture; encourage a culture of learning and continuous improvement across all sites.
• Serve as an interim ED in the event of an ED transition
30% Leadership and Team Management
• As an organizational leader, exemplify a commitment and alignment with PHE's vision for health equity, mission, and core values and hold direct reports accountable for leading within their respective Teams
• Coach and manage all City Executive Directors the priorities of PHE's strategic plan
• Manage and develop EDs and other key Sites leaders to a sustained high level of performance through coaching, mentorship, etc. to ensure that they are constantly acquiring new skills, as well as enhancing and growing their current skills
• Assess all direct reports in leadership, successes, and challenges in building a team culture and motivating team members
• Monitor hiring processes, team health, and ongoing program quality in the PHE traditional Sites
• Foster collaborative relationships between all Teams and the rest of PHE
• Identify professional development needs and design vehicles for delivering training
• Coordinate cross-functional collaboration to ensure that organizational policies, procedures, and high quality tools and resources are in place for traditional sites and also that traditional sites operate in alignment with overall organizational strategy and plans, risk management, and best practices
10% New Site Development
• Remain current on national and statewide programs and initiatives, research and evaluation and overall systems building focused on improving health outcomes for young people in marginalized communities.
• Lead expansion opportunities for PHE by setting vision and strategy for traditional site and program model growth beyond existing sites, including overseeing new site development process
• Coordinate cross-functional collaboration to ensure that organizational policies, procedures, and high quality tools and resources are in place for new site launches aligned with organizational priorities and objectives.
What you'll bring to the table:
Minimum qualifications:
• Demonstrate a strong passion for PHE's mission to empower young people with the knowledge, skills, and resources to make healthy decisions; strong alignment with PHE's core values of Health, Equity, Agency, Communication, and Impact
• Must have 8+ years of previous non-profit management experience
• 4+ years of experience serving as an Executive Director and/or head of sites in a similar organization
• Centers youth inclusion, community partnership, and equity work visibly, broadly, in action in part through deep listening and hearing with a lens of inclusion
• Leadership strengths in situational management, collaboration, and power-sharing
• A demonstrated ability to lead and empower people and get results individually and collaboratively through coaching and professional development
• Ability to understand and represent the needs of sites and national teams to each other in a collaborative, solutions-oriented way
• Passionate about PHE's vision and impact and willing to serve as a brand ambassador for the organization
Preferred qualifications:
• Experience in individual fundraising preferred
• Master's degree or equivalent combination of education and experience
At Peer Health Exchange, we celebrate difference and are committed to providing equitable opportunities, addressing the effects of power and privilege. PHE is proud to be an equal employment opportunity workplace. We are committed to equal employment opportunity regardless of race, color, ancestry, religion, gender, gender identity, national origin, sexual orientation, age, citizenship, marital status, physical disability, veteran status or length of time spent unemployed. We want to empower people to change lives!
Note: Peer Health Exchange reserves the right to add additional duties, as needed. All Peer Health Exchange employees are encouraged to be flexible and responsive to changes in scope of duties.
How to Apply
Your turn! We'd like to learn about you.
Please submit your resume and cover letter telling us why you are interested in our team and this role! Please apply online: https://phe.bamboohr.com/jobs/view.php?id=72
131 total views, 1 today
Apply for this Job