This job listing has expired and may no longer be relevant!
Full-Time

Head Chef, Open Minded, Pub & Venue £25,000 to £35,000 per annum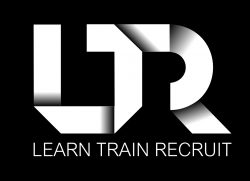 Job Description
We are looking for a Head Chef to join this new pub opening in Farringdon.
We are looking for a Head Chef who demonstrates his or her commitment to treating people equally. Our client wishes to create a safe place for people to freely express who they are, dress how they please and simply be, without judgement.
The venue will be non-heteronormative and will be open to all people, including those who do not subscribe to prescribed social norms and labels.
The venue has an expansive plan which will see it open over 4 floors, including a basement area, an events space, therapy rooms and private dining area.
The pub and space will be very much geared to the community and offer services of all kinds to said community.
48 hour week
Opening times are: Closed Mondays, Tues – Friday 4pm to close, Weekends open all day.
Our employers are committed to recruiting and retaining a diverse and culturally responsive workforce. We strongly encourage black & minority ethnic people, disabled people, older people, people with disabilities, women, and lesbian, gay, bisexual, transgender and gender non-conforming persons to apply.
All applicants for the Head Chef role will be considered without regard to actual or perceived race, colour, national origin, religion, sexual orientation, marital or parental status, disability, sex, gender identity or expression, and/or age.
The food will initially be mainly sharing platters, with more emphasis on vegetables over meat. Vegetarian and some vegan dishes will need to be offered.
As Head Chef, going the extra mile for someone should come naturally to you. You absolutely MUST have a strong passion for your food and be excited by what you deliver. You will look for locally and ethically sourced foods, enjoying the search and buying of products – knowing what you are putting into your food and being proud of it.
The Head Chef must be comfortable starting a conversation with anyone, answering their questions or meeting their requests. As Head Chef, making people smile is what makes it all worthwhile. Seeing our customers happy is what makes you happy. When you have made sure everyone has had the best possible time.
The successful Head Chef must be:
Open Minded
Able to suggest new menu ideas and suggestions
Able to work closely with the owners and General Manager to ensure a great customer experience
Able to work under fluctuating pressure & demand levels
Able to maintain high hygiene standards
Able to respond to dietary needs – gluten free etc
If this sounds like a role for you, apply now before its gone!
How to Apply
Send us an email to sammy.giusti@learntrainrecruit.com
72 total views, 1 today
Apply for this Job