This job listing has expired and may no longer be relevant!
Full-Time

Fixed Operations Data Specialist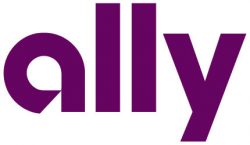 Job Description
Position Description
The Fixed Operations Data Specialist will be dedicated to supporting Fixed Operations Consulting administrative activity management while also serving as an Ally VSC risk management specialist. Responsibilities include management of Fixed Operations Consultant billing initiation, reconciliation and operational reporting as well as serving in a QA capacity. Aptitude for data analysis and analytical support while working in partnership with other Ally DP&S divisions is paramount to key risk management functions within the position.
Job Responsibilities
Reporting to the Fixed Operations Analytics Manager, this role has four key functions:
– Loss Control and Associated Reporting
Create and run reports providing opportunity to monitor performance trends at key accounts.
Perform in depth analysis to determine drivers of performance changes as assigned.
Create and implement fact based action plans post account investigation.
– SalesForce and Associated Reporting
Perform quality control of SalesForce tasks created by the consultants.
Provide Salesforce process/structure training and correct as required.
Create and distribute scheduled and ad-hoc reports relevant to consulting tasks and associated data.
– Supporting the Fixed Operations Consultants
Perform nuanced analysis and risk reviews leveraging existing tools and/or create new tools to meet data requirements allowing insight to potential impact of dealer performance relating to activities performed.
Continual process training of SalesForce task flow, billing process and quality control process for the Fixed Operations Consulting group.
Monthly maintenance of governance slide.
– Billing and Reconciliation
Perform quality control of billing elements and associated required documents applicable to Fixed Operations Consulting programs.
Function as liaison with the Ally Academy to facilitate and execute billing for programs and process.
Monitor and intervene when necessary to ensure accurate and efficient billing process flow.
Scheduled reconciliation of all program fees within the multiple versions of SalesForce.
Qualifications
Working knowledge of Salesforce.com (Report and Dashboard Builder), Cognos (Workspace/Studio), Excel, Access and Power BI are required.
Ability to approach activities with a proactive and innovative approach to meet changing needs.
Ability to manage multiple scheduled activities with high degree of accuracy and communication.
Ally Overview
Ally Financial Inc. (NYSE: ALLY) is a leading digital financial services company and a top 25 U.S. financial holding company offering financial products for consumers, businesses, automotive dealers and corporate clients. Ally's legacy dates back to 1919, and the company was redesigned in 2009 with a distinctive brand, innovative approach and relentless focus on its customers. Ally has an award-winning online bank (member FDIC), one of the largest full service auto finance operations in the country, a complementary auto-focused insurance business, a growing digital wealth management and online brokerage platform, and a trusted corporate finance business offering capital for equity sponsors and middle-market companies.
Business Unit/Enterprise Function
Ally Insurance is a leading provider of automobile-related insurance, vehicle maintenance and reinsurance products, and services for automobile dealers and their customers. Ally offers vehicle service and maintenance contracts, including our flagship, industry leading product, Ally Premier Protection which is available for new and used vehicles of virtually all makes and models, as well as other ancillary F&I products, such as our GAP and Tire & Wheel products. Ally Insurance also services the insurance needs of our dealers' businesses by offering dealer inventory insurance, and liability and property protection, as well as provides training and consultative services to our customers to help their businesses succeed.
Total Rewards Information
Ally's compensation program offers market-competitive base pay and bonus pay potential based on achieving personal and company goals. Plus, we have a flexible paid time-off program with an emphasis on work-life balance.
Ally offers a variety of benefits to protect your health and well-being, provide financial security and balance your work-life needs including:
Industry-leading 401K Retirement Savings Plan including Matching and Company Contributions
Comprehensive wellness program with financial incentives designed to help you achieve your best health
Flexible health insurance options including dental and vision
Pre-tax Health Savings Account with generous employer contributions
Pre-tax dependent care and commuter benefits
Other work-life integration benefits including Paid Parental & Caregiver Leave, Adoption Assistance, Back-up Child & Adult/Elder Care, Child Care Discounts, Tuition Reimbursement, LifeMatters Employee Assistance Program, Weight Watchers and other employee discount programs
Ally is an Equal Opportunity Employer
We extend equal employment opportunities to qualified applicants and employees on an equal basis regardless of an individual's age, race, color, sex, religion, national origin, disability, sexual orientation, gender identity or expression, pregnancy status, marital status, military or veteran status, genetic disposition or any other reason protected by law.
How to Apply
https://recruiting.adp.com/srccar/public/RTI.home?d=AllyCareers&c=1125607&rb=PinkJobs&r=5000338725506
130 total views, 1 today
Apply for this Job