Freelance

Chair – Triathlon England Management Board
British Triathlon – Posted by British Triathlon – Loughborough, England, United Kingdom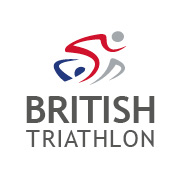 Job Description
The Management Board of Triathlon England is seeking a new Chair.
We are looking for someone with a passion for sport, physical activity and ideally for Triathlon combined with a strategic and collaborative mindset to lead our management board.
The core purpose of this role will be:
to provide strategic leadership to the board;
provide support and challenge to the executive team through the CEO
to be a member of the British Triathlon Board and represent Triathlon England within the Triathlon Family (British Triathlon, Triathlon England, Triathlon Scotland and Welsh Triathlon)
The right candidate will have significant experience in leadership and/or chairing a Board and of operating in a strategic context.
A role description outlining this non-executive role in more detail, can be found at www.britishtriathlon.org/about/vacancies.
If you wish to discuss the role further before applying, enquiries can be made to the CEO, Andy Salmon, by e-mailing andysalmon@britishtriathlon.org
How to Apply
To apply, please send your CV with a covering letter that explains what motivates you to apply and how you meet our requirements by email to
hr@britishtriathlon.org
. The closing date for applications is
Midnight Friday 28th August 2020.
Interviews will take place circa
week commencing 7th September 2020
. The format and location of interviews will be decided nearer to the time and based on circumstances and the preferences of candidates and interview panel members. The over-riding priority will be to make sure all involved feel safe whilst providing the most equitable selection process possible. Full details and role specifications can be found at;
www.britishtriathlon.org/about/vacancies
. British Triathlon is an equal opportunities employer.  Details of our equal opportunities policy can be found on our website:
www.britishtriathlon.org
under 'About Us' and then 'Policy Documents'.
Job Types: Freelance. Salaries: Not Disclosed.

Job expires in 6 days.
190 total views, 1 today
Apply for this Job