This job listing has expired and may no longer be relevant!
Part-Time

Bookkeeper and Office Coordinator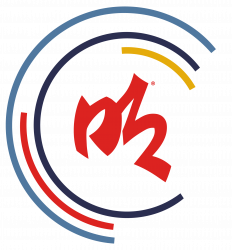 Job Description
4 days a week
50% office coordinator
50% bookkeeping
Breakthrough Global is a Culture Transformation Company in Central London. We are looking for a new Book Keeper and Office Coordinator to join our small, high-energy and dedicated team. Our clients are exclusively £2 billion + revenue companies and you will be working directly with their accounts divisions to manage incoming invoices, as well as liaising with IT providers and other office provisions.
You will play a vital role ensuring our company cash flow is maintained. Your role will involve managing relationships with our client accounts teams to ensure timely payment for our services. You will also manage our outgoing payments to suppliers and contractors. To manage this process, you will need to be detailed-orientated and possess effective interpersonal skills.
As Office Coordinator, you will be responsible for overseeing the day-to-day running of the office. You will work directly with our Programme Delivery teams to ensure they have all the materials they require for their Programmes, and manage our fulfilment company and suppliers. You will need effective project management skills to ensure all these moving parts connect and that you anticipate potential setbacks.
We believe that 'to grow a business you must first grow the people'. We encourage this in our clients and live it as a team. We have a supportive and collaborative culture, and are looking for someone to bring their own dynamism to the team. We want someone who will develop themselves and the business.
We are looking for someone to start immediately so will close this advert as soon as the right candidate is found.
IN THE ROLE YOU WILL…
Project manage multiple responsibilities that belong to the two roles
Use effective and personable communication skills to oversee the office's maintenance and broad range of ad hoc responsibilities that come with working in a small firm
Liaising with contractors, client stakeholders and suppliers
Have the autonomy to manage your own time and apply your initiative in novel scenarios
Balance anticipating issues that may arise with contractors alongside the detail-orientated approach to account management
Liaise with our Accountant to process supplier and contractor invoices
Generate invoices for our services using Quickbooks and ensure their timely payment
Develop productive, strong and trusted relationships with our client Accounts teams to ensure they meet payment terms
Deal with our clients' international Accounts teams and navigate their often complex accounts processes
Proofing Non-disclosure and Contractor Agreements with clients
Liaise with Director and our Accountant over budget, tracking actuals versus accruals, and VAT returns
Maintain office provisions, including liaising
Use our fulfilment database as means of scheduling stock delivery, managing stock levels and tracking expenses for materials
Field Copyright and Trademark queries, and understanding when appropriate to escalate to a dispute
WE ARE LOOKING FOR SOMEONE WHO…
Has a minimum of 1-year experience in Bookkeeping and demonstrates excellent project management skills
Has completed an accountancy or finance course, and is qualified to use Quickbooks or similar system experience (essential)
Has the resilience and presence to push back when approaching challenging conversations with clients
Possesses excellent communication skills, strong interpersonal skills and diplomatic approach
Has the ability to think on their feet and make informed judgements – particularly when finding the best solution in challenging supplier-contractor relationships
Is adept at grasping new information and navigating often technical jargon when managing relationships with suppliers
Is a team player and foresee when colleagues are in overload and support them with their tasks
Understands the context of their tasks and is able to judge when colleagues need to be informed of changes that would impact them
Is extremely organised and detail-orientated, and is able to inspire this focus in others
Is innovative with an eye for improving existing processes
Is adaptable and open-minded
Focuses on the 'big picture' and how your individual tasks contribute to priorities and roles of the rest of the team
Thrives when challenged by setbacks, and responds quickly and pragmatically when others may become flustered
How to Apply
If you think you have something unique to offer the team, we would love to hear from you! In your Cover Letter, please explain why you feel you'd be right for the role and provide examples from your past professional experience to demonstrate how you fit our role requirements. Breakthrough is an equal opportunity employer. We believe that embracing a diversity of thought and perspective is essential to innovation. We continuously work to foster an inclusive culture that supports authenticity. We are looking for someone to start immediately so will close this advert as soon as the right candidate is found.
125 total views, 1 today
Apply for this Job