Part-Time

Academic Coach – Students of Strength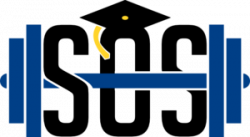 Job Description
Academic Coach – Students of Strength
Are you passionate about education? Do you believe that all students deserve equal access to an individualized learning experience? Students of Strength is an education technology company that fosters student personal development and academic success by connecting them with our esteemed academic coaches who provide: online tutoring in math and science, standardized test preparation, personalized mentorship, guidance through the college application process as well as access to our innovative curriculum and more. We operate 24/7 so our academic coaches have the flexibility to set their own schedules. Since we offer online services, our academic coaches are able to work from the comfort of their own home, a public library or almost anywhere that has a reliable internet connection.
Students of Strength is currently seeking individuals to become one of our Academic Coaches.
Some responsibilities include:
Working with middle and high school students to achieve understanding of upper-level math and science concepts
Setting schedule availability regularly
Preparing lessons prior to sessions with students
Providing guidance to students as they navigate life as a young adult
Basic Qualifications:
High-School diploma
Laptop, computer or tablet equipped with webcam and Google Chrome
Access to a reliable internet connection
Preferred Qualifications:
Prior tutoring, mentoring and/or teaching experience
Stellar standardized test scores:
SAT: 2000/2400 or 1350/1600 minimum
ACT: 30/36 minimum
3.3 / 4.0 GPA
Job: Part-Time
Compensation: $14+ per hour with opportunity for bonuses.
Higher pay is negotiable based on experience and performance.
Interested in joining us?
Please fill out the link below (takes less than 3 minutes) to begin the application process:
How to Apply
Please fill out the link below (takes less than 3 minutes) to begin the application process:
Become an SOS Academic Coach!
24 total views, 1 today
Apply for this Job